A small boutique start up selling Eco friendly beach products based in Cartagena, Colombia. Dune Towels needed a new logo and lifestyle photoshoot to showcase their decorative circular towles.
The logo was to be used as a stamp on all their products and packaging. The Photographs needed to be "lifestyle" shots and would be used across all the company's marketing materials in their shops and social media posts.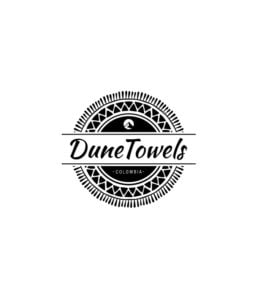 We shot 4 models over the day in a variety of situations and poses to give Dune Towes a diverse set of images across multiple towel designs. The logo is a homage to the towel designs and works as a stamp "Insignia" to use on their bags and packaging.